The meeting will take place at the Icelandic Meteorological Office, a short walk from the Icelandic Air Hotel Natura, the suggested workshop hotel. Below you will find more information about making your hotel arrangements, transportation from the Keflavik International airport to the hotel and more. For more information about Reykjavik and Iceland, visit http://www.visitreykjavik.is/
Travel to Reykjavik and Accommodation - Icelandic Air Hotel Natura
When flying to Reykjavik, you will likely fly into Keflavik International Airport (KEF). From Greenland or the Faroe Islands, you cay also fly into the Reykjavik International/Domenstic Airport (RKV). We recommend using http://www.dohop.is/ to search for flights as often times connections between the UK and Iceland can be found cheaper through that website.
Participants should make their own hotel reservations at:

101 Reykjavik, Iceland

+354 444 4503
http://www.icelandairhotels.com/en/hotels/natura
When making your arrangements, please refer to "RG007176 IMO climate workshop" to get the reduced rate of 12900 ISK/night for a single room.
The Icelandair Hotel Reykjavik Natura is a true Reykjavik original! Built in 1964, this newly remodeled Reykjavik hotel has deep roots in the capital city of Reykjavik, having provided comfortable accommodations to tourists and locals alike for almost five decades. Hotel Reykjavik Natura is located near Reykjavik's domestic airport and Reykjavik's main beauty spot at Oskjuhlid Hill and Nautholsvik beach.
Transport between Keflavik International Airport and Reykjavik city is by road only. The distance is 50 km.
Flybus - The buses are operated by Iceland Excursions' Airport Express and Reykjavik Excursions Kynnisferðir's Flybus services. They both have a timetable adapted to the arrival and departing flights' schedule. They go to and from the Reykjavik bus terminal, taking around 45 minutes. Both companies offer a stop at the domestic airport and also provide direct stop to Icelandair Hotel Reykjavik Natura through their shuttle service by request. The cost is ~$16 USD each way.
Taxi - Taxis are available at Keflavik International Airport 24 hours a day. They can be found at the terminal and can bring guests to the hotel in good time.
Car rentals - For further information please click here
Driving – If you're driving yourself, we recommend you use a GPS receiver (GPS: 64°7'50.89"N, 21°55'57.99"W) or a map of Iceland.
Venue - Icelandic Met Office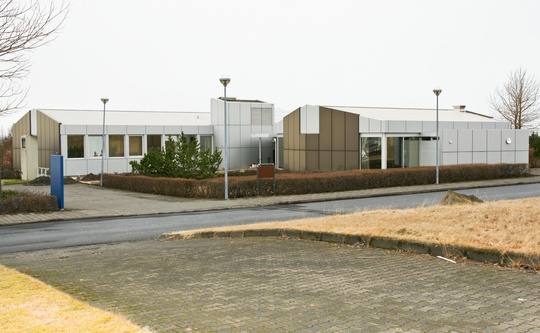 The meeting will take place at the Icelandic Meteorological Office which is located on Bústaðavegur 7-9, 150 Reykjavík, Iceland. The Icelandic Meteorological Office (IMO) is a public institution under the auspices of the Ministry for the Environment and Natural Resources.
The main purpose of IMO is to contribute towards increased security and efficiency in society by:
Monitoring, analyzing, interpreting, informing, giving advice and counsel, providing warnings and forecasts and where possible, predicting natural processes and natural hazards;
issuing public and aviation alerts about impending natural hazards, such as volcanic ash, extreme weather and flooding;
conducting research on the physics of air, land and sea, specifically in the fields of hydrology, glaciology, climatology, seismology and volcanology;
maintaining high quality service and efficiency in providing information in the interest of economy, of security affairs, of sustainable usage of natural resources and with regard to other needs of the public;
ensuring the accumulation and preservation of data and knowledge regarding the long-term development of natural processes such as climate, glacier changes, crustal movements and other environmental matters that fall under IMO's responsibility.
filler
From the Hotel Natura
Nauthólsvegur 52,
    
walk across the park, past the Thermal Water Tanks to
    
Icelandic Meteorological Office
Bústaðavegur 9

Approximately 25 minutes, 1.6 km